Relaxing in our water park in Le Vigan
Your swim in our outdoor pool
Enjoy a relaxing holiday near Le Vigan, in the Gard, at our campsite with a water park in Le Vigan.
The open-air swimming pool is open from May to September, every day from 10am, so that you can enjoy it when you return from excursions and visits.
Designed for your peace of mind, our aquatic area does not include noisy water games or slides, and does not host aquagym classes: all day long, the programme is 100% swimming and bathing, in total freedom. At the edge of the pool, sunbathing areas invite you to perfect your tan between two dives.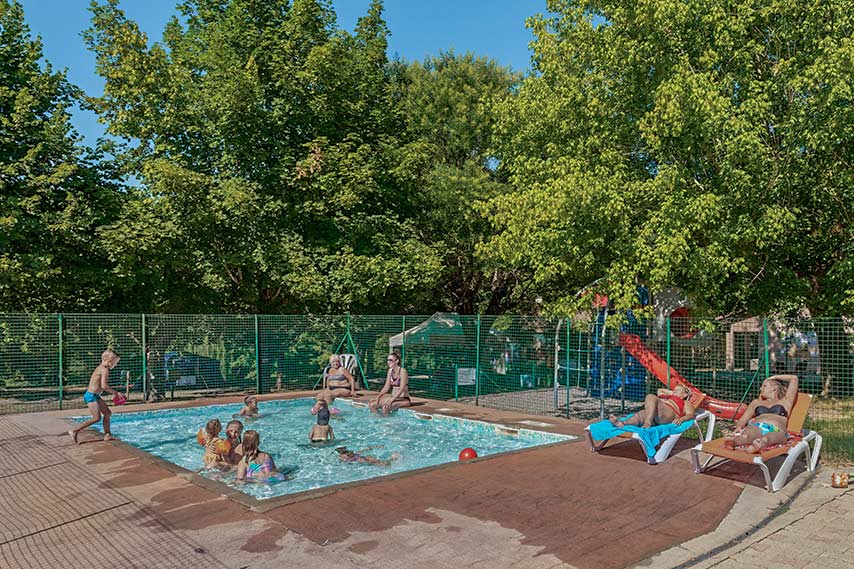 Your children will take their first steps in the paddling pool
With its welcoming paddling pool, the aquatic area of our campsite in the Gard promises your youngest children hours of fun in the water.
Choosing a campsite with an aquatic area in Le Vigan is ideal if you are staying with your family: while the older children have fun in the heated outdoor swimming pool, the little ones can discover the joys of water in a pool designed for them.
Keeping an eye on them and paddling alongside them gives you plenty of time to perfect your tan!
Your best tan on the sunbeds by the pool
Fancy lounging by the water during your holiday in the Gard?
At our campsite with a water park in Le Vigan, the pools are bordered by a pleasant beach with deckchairs.
There are also armchairs, so you can choose between a nap in the sun or a comfortable position to watch your children play.
In the shade or in the sun, sit back and relax in the heated pool between swims.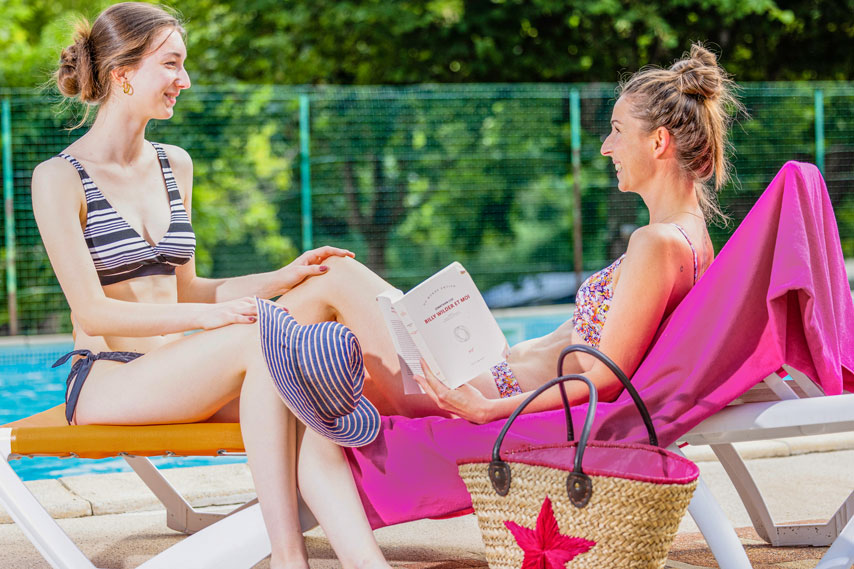 Camping by the river L'Arre
When you come to Val de l'Arre, you will enjoy a holiday in a campsite with an aquatic area and access to the river!
The 4 hectares of wooded grounds of our 4-star campsite in Le Vigan run alongside the river L'Arre. The water is accessible all along the banks, for swimming or fishing and for fun with buoys and inflatable boats. You can also sunbathe on an inflatable mattress on the calm waters!
Near the campsite you can go canoeing and there are also swimming spots in the vicinity which we can show you.
Discover the activities and rentals of the campsite