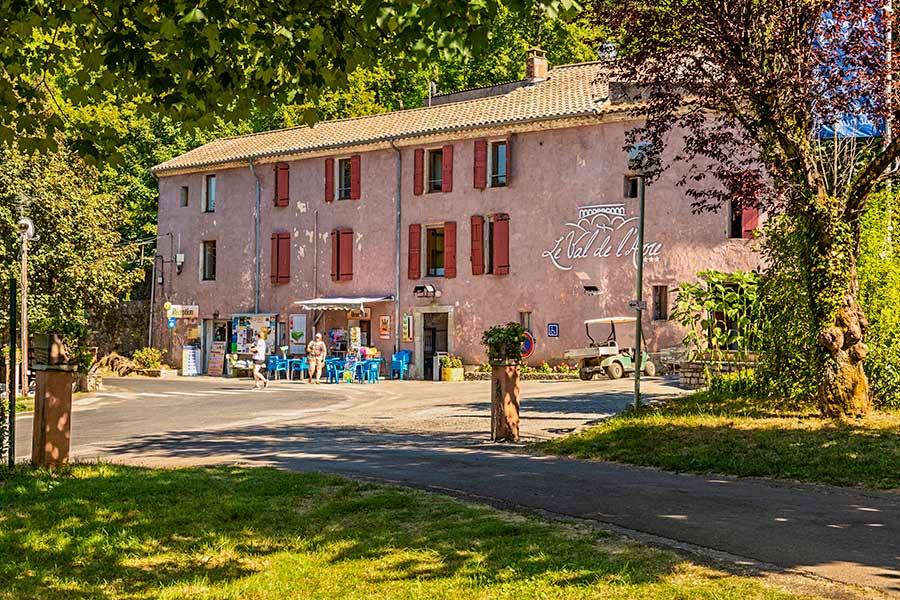 Your exceptional stay in a family campsite in the Gard
Our entire team welcomes you at the reception
The reception of our family campsite in Le Vigan in the Gard welcomes you every day from 8.30 am to 7.30 pm, with a lunch break from 12.30 pm to 1.30 pm in high season (April to September) and from 12 pm to 2 pm in low season.
At Flower camping Le Val de l'Arre, enjoy a warm welcome, advice on visiting the region and attentive service. For everyone's peace and quiet, the campsite's alleys are closed to traffic from 10:30 pm to 7:30 am, whatever the season.
At the reception you will find a large part of the library as well as brochures of the various sights and activities. You can also send and receive mail at the reception.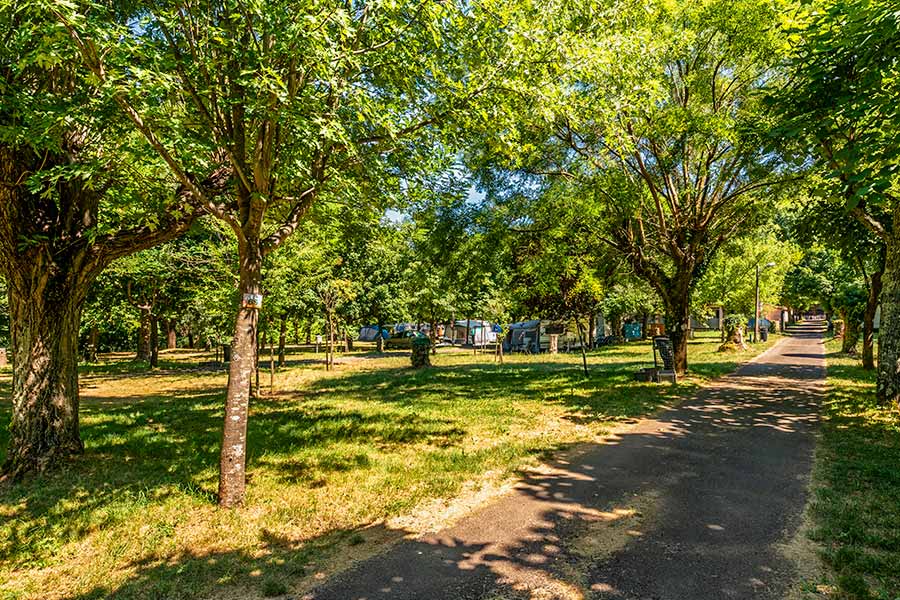 Camp in a wooded area
The Val de l'Arre is an ideal destination for a family camping holiday near Le Vigan.
Nestled in the heart of the southern Cévennes, it enjoys a beautiful sunny climate and lush nature.
Book your pitch or mobile home on a 4 hectare plot of land planted with trees on the banks of the river Arre.
Stay connected with wifi
Because we know that you can enjoy a holiday in the countryside without necessarily wanting to be isolated, our family campsite in Le Vigan has a Wifi connection at your disposal.
Free on the terrace of the snack bar and paying on site, Wifi is generally very appreciated by teenagers who like to stay connected to their networks!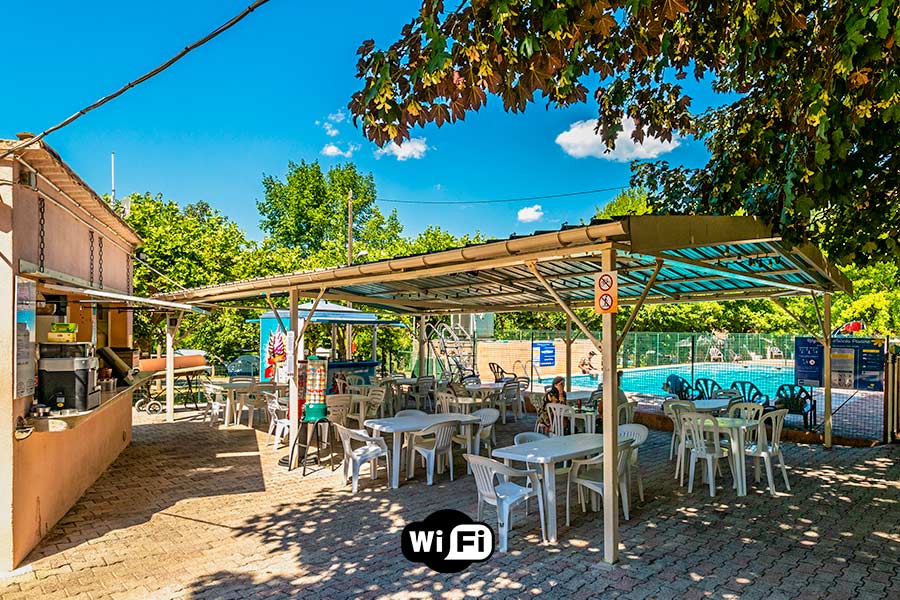 Access to the library
For the comfort of young and old alike, our family-friendly campsite has a library and a TV room. Perfect places for a relaxing break at the end of the day.
You will also find board games to play with your children, and you can even receive mail there!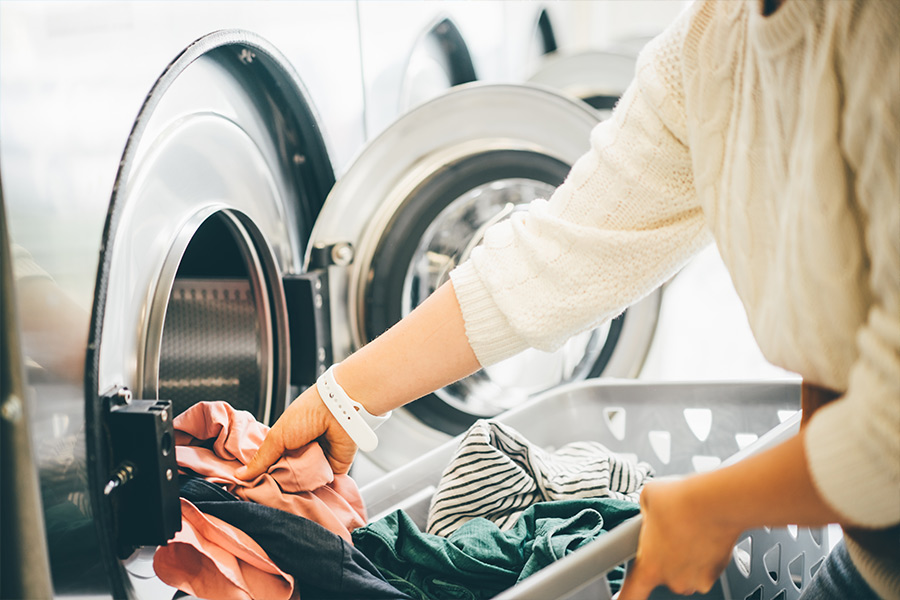 Your laundry at the campsite
In a family with children, especially young ones, the laundry can quickly pile up.
To enable you to travel light and not be overloaded with tasks when you return from your holiday, our family campsite in Le Vigan has a laundry room: with 3 washing machines, a tumble dryer and an ironing board, it will ensure that you have a worry-free stay!
The service area for motorhomes
The Val de l'Arre welcomes motorhome owners with dedicated services.
A small service area is available, allowing you to use all your comfort equipment during your stay at our campsite in Le Vigan.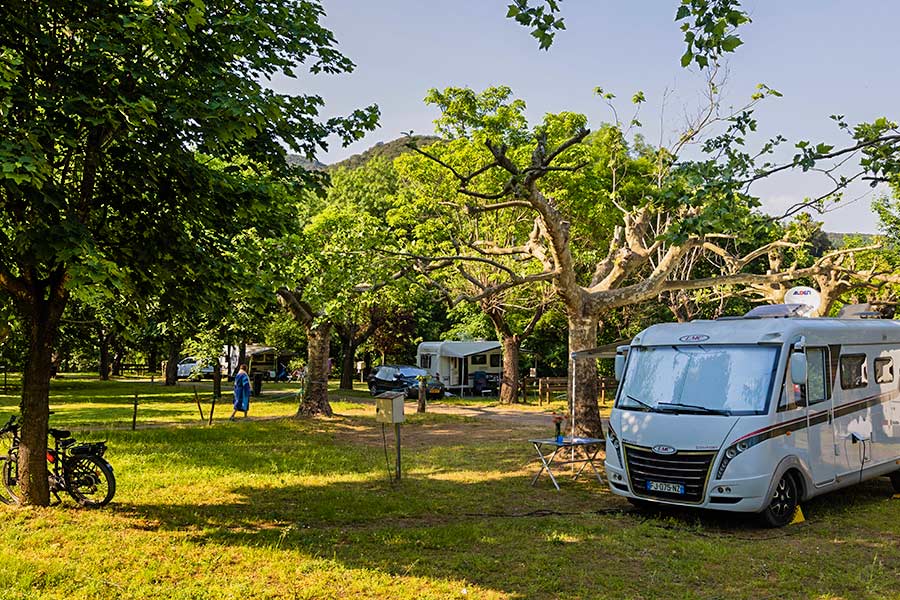 Our extra rentals
In order to offer you a tailor-made stay, our family campsite in Le Vigan offers you many optional services.
You will be able to perfect your comfort thanks to the rental of sheets, the loan of childcare equipment, the loan of a barbecue or the rental of a fridge.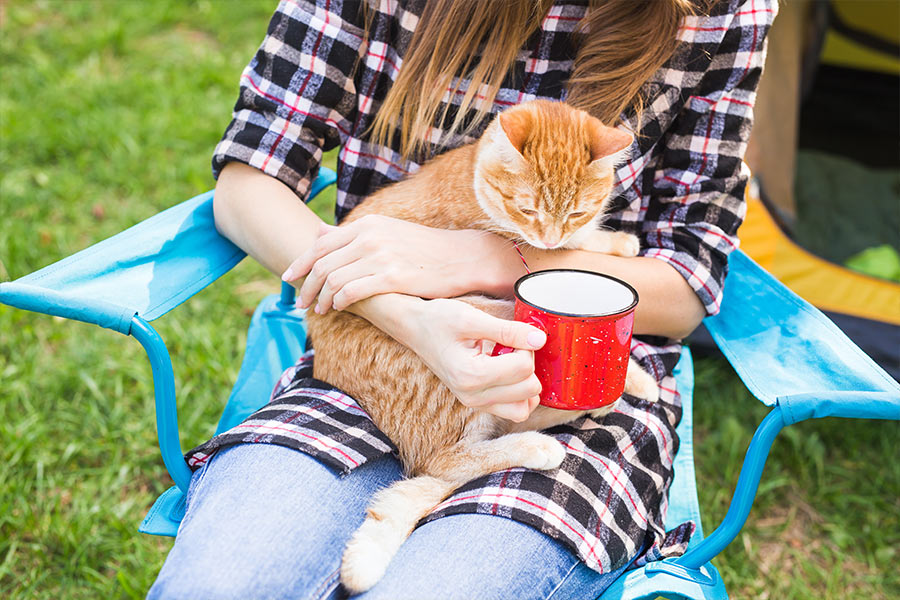 Travel with your pet
A family holiday isn't really a family holiday if your pets aren't along for the ride: at Le Val de l'Arre we offer you a real family camping holiday in the Gard, with your four-legged friend.
Except for category 1 and 2, dogs are allowed on the pitches, kept on a lead and walked outside the campsite of course!
In and around the accommodation and in the mobile home driveway animals are not allowed.
The grocery shop a few steps away from your rental in Le Vigan
Our family campsite in Le Vigan does everything possible to ensure that you have a relaxing holiday. To make sure you have everything you need, we have a grocery shop at your disposal.
Open in summer from 8.30am to 12.30pm and from 3pm to 7.30pm, it offers fresh vegetables, local produce, ice cream and many everyday products.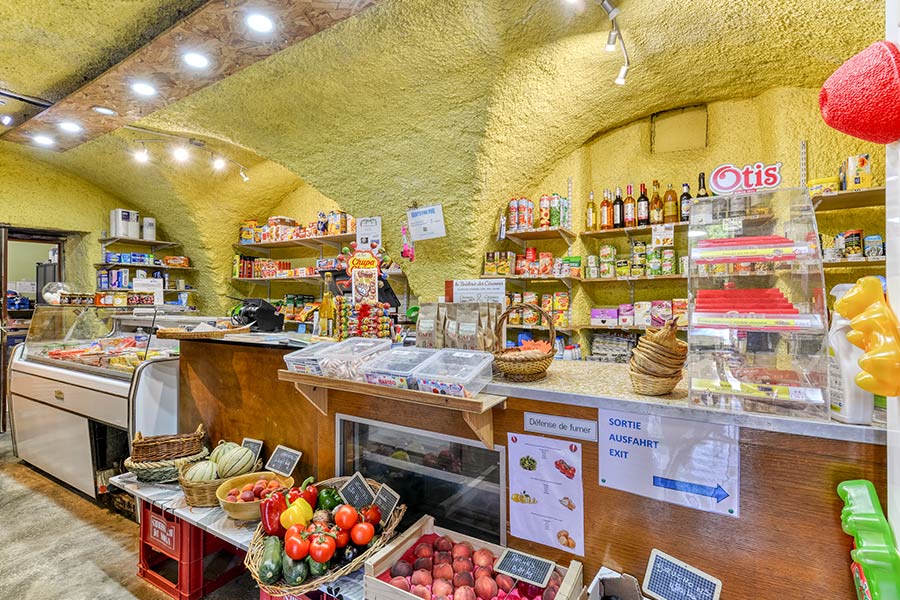 Get your bread and pastries hot off the press
The pleasure of a family holiday on a campsite in the southern Cévennes also includes good breakfasts on your pitch or on the terrace of your mobile home.
At the Val de l'Arre campsite, you will find freshly baked pastries and bread every day. Ideal for an impromptu picnic by the river!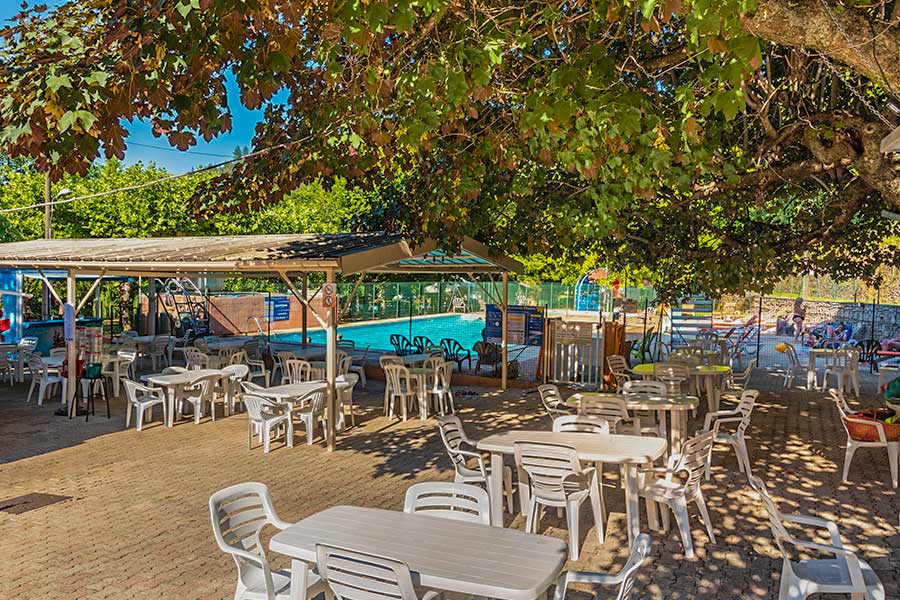 Your break at the snack bar in Le Vigan
During your stay at the family campsite in Le Vigan, you won't always feel like cooking and that's quite normal.
In our snack bar with a large terrace, partly covered and partly under the trees with a view of the swimming pool, open in June, July and August, young and old alike can enjoy grilled meats, Chips, beautiful and varied salads, but also crepes, ice creams and cold drinks during the day.
Shops near the campsite
Our family campsite is ideally situated, 15-20 minutes walk from the shops in the centre of Le Vigan: supermarket, restaurants, pharmacy, bakery… 
In this way, you can enjoy a privileged natural setting on the banks of the river, without missing out on anything in your daily life.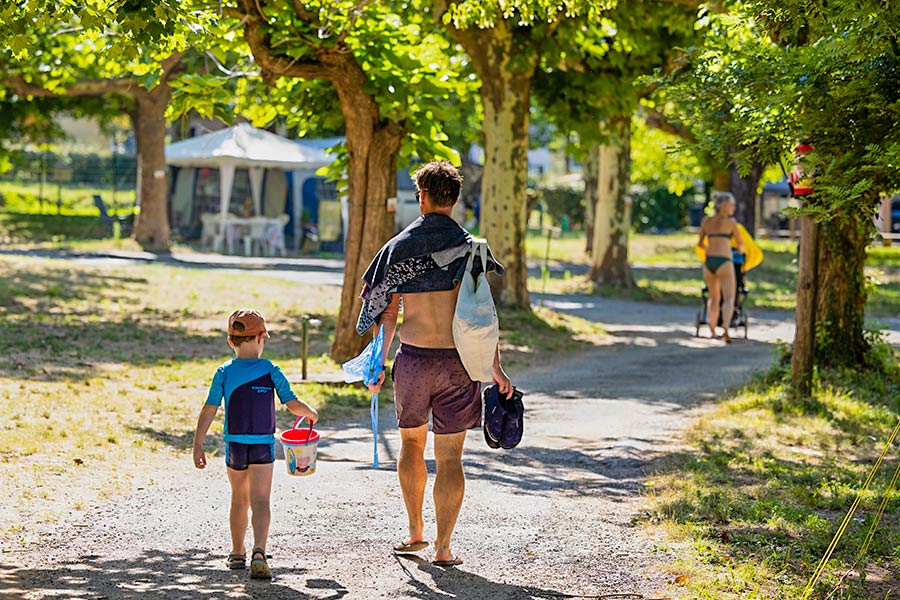 Discover the swimming pool, the activities and the rentals of the campsite