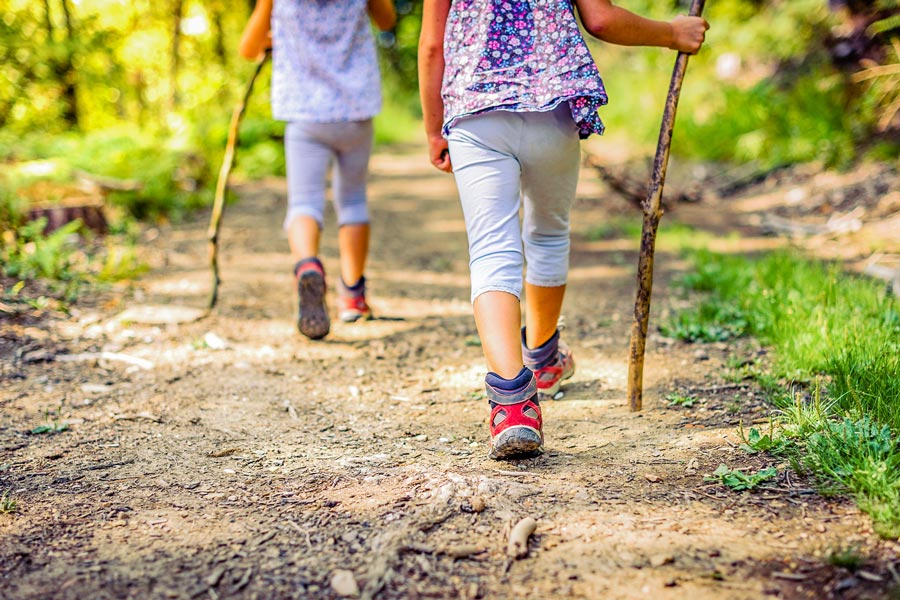 The most beautiful hikes to do in the Gard
Family-friendly trails
Do you enjoy walking in nature and would like to introduce your children to the joys of hiking?
From the Le Val de l'Arre campsite, there are numerous paths accessible to hikers of all levels that allow you to hike in and around Le Vigan.
Loops of less than an hour, but also half-day circuits without technical difficulties will allow you to discover preserved places in the Cévennes. An opportunity to spend beautiful days in the open air with your family!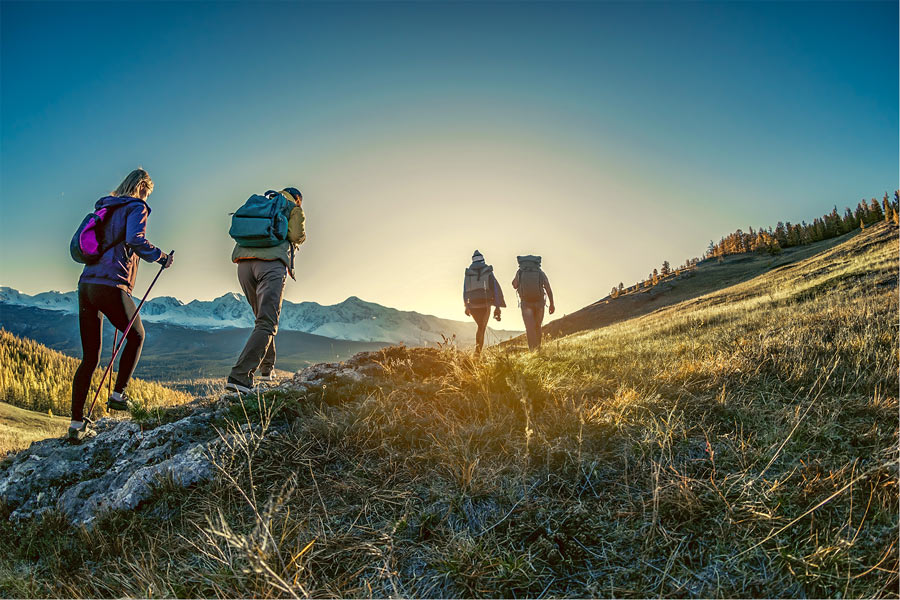 Our walks for experienced walkers
In addition to the family-friendly routes, the area around the campsite is also the starting point for long walks for the more experienced walker.
Do you like a challenge? Among the most mythical hikes in the Gard await you in Le Vigan: the ascent to the Causse de Blandas, the Navacelles cirque from Montdardier, the tour of the Pises lake, or the Saint-Guiral peak, to be reserved for the most experienced.
The most enduring hikers will also appreciate the 40 km sporty loop around the Aigoual, punctuated by the famous 4000 steps that lead up to the observatory.
Your walk alone
Are you looking for a hiking trail for single people that doesn't put you in danger but satisfies your thirst for walking and fresh air?
The Foux mills walk is a loop of less than 10 km, punctuated by sublime panoramas and an interesting visit to the mills. The 4000 steps path leading to the Mont-Aigoual observatory is also a good idea to discover the region through a hike alone from Le Vigan.
Depending on the day, the site is busy and provides an opportunity to meet other walking enthusiasts.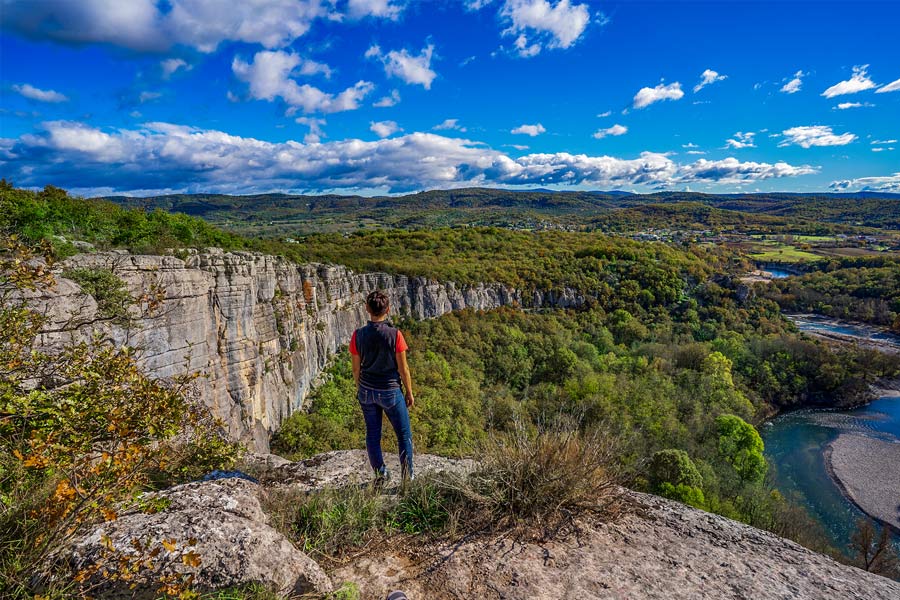 The most beautiful sites to discover during your walks
Quiet or sporty, the hikes starting from Le Vigan will take you to the most beautiful sites of the Causses and the Cévennes.
Hiking in the Gard is an opportunity to follow paths offering sublime views of the cliffs of the Vis gorges, the Navacelles cirque, or the mythical rock of Saint-Guiral, in the Aigoual massif.
Other hiking trails will take you through the Combe Chaude Nature Reserve, explore the Baume cave or follow the shores of the Pises lake.
Discover the swimming pool, the activities and the prices of the campsite